The department
The Department of Computer Science (IIF) is one of the newest teaching and research facilities at the University of Freiburg. The decision to establish this seminal department at one of Germany's oldest universities was taken because, in addition to expanding the curriculum, the development should lead to a modernization of research and teaching structures, as well as to closer cooperation between the region's academia and industry.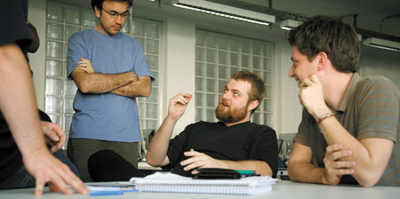 The outstanding dynamism is a result of the close relationship between the university's pure research, and its application development projects, as well as the persistent integration of computer science elements into the classical profile of this traditional university.
We currently have some 14 professors and approximately 110 research assistants working with us at the IIF, in a total of 17 research groups spread over six divisions. They cover a broad spectrum of teaching and research topics which range from computer graphics to artificial intelligence, from algorithmics to software technology, and from communication systems to applications in engineering and the life sciences. The IIF also takes part in large interdisciplinary research projects and is active in special areas of research on both a national and international level.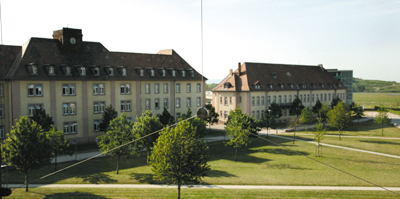 After a development phase of just 10 years, CHE University Ranking 2006 has ranked the IIF as one of the fastest growing computer science research institutions in the country. The department received top marks for its teaching, its technical equipment and its success in attracting external funding.