Prospective Students
If you're interested in studying at the Department of Computer Science, we have many degrees (bachelor's, master's, teacher training degrees) and programs to choose from.
You can find a list of all the academic programs currently offered at the Department of Computer Science on our homepage, under Studies.
---
Computer Science
Computer science has become a fundamental part of our everyday lives
We interact with computer science all the time - whether we're using our cell phones, shopping online, driving, or just turning on a washing machine. Computer science is also enormously important for industry and economy and is used for conducting and optimizing production and business processes. Computer science is more than just a branch of engineering; it is also a tool for basic research - for example, when improving mathematical models, data structures, and algorithms designed for specific tasks. Thanks to computer science, complex online searches can now be answered in fractions of a second. Navigation devices can react instantly to changes in traffic, and simulations and visualizations can run at a speed and level of quality that until recently was unimaginable. The diversity of computer science and the many connections it shares with other fields are what make it so exciting. The ideal computer science student enjoys thinking analytically and mathematically and has creative talent. Prior knowledge of programming is not necessary but might be helpful, of course.
Concentrations
At the University of Freiburg, we offer the following concentrations in Computer Science:
Cognitive Technical Systems
Including robotics and autonomous intelligent systems, artificial intelligence and machine learning, image processing and computer graphics
Cyber-Physical Systems
Including the verification and analysis of hardware and software systems, software development and programming languages, and embedded systems
Information Systems
Including theoretical and applied algorithmics, networks and distributed systems, data storage and communication, and bioinformatics
---
Embedded Systems Engineering (ESE)

Embedded systems are "invisible" computers that we use on an everyday basis. Please contact us if you would like to know more about this program of study which combines the two fields of computer science and microsystems engineering.
You can also find more information on our ESE webpage (at the moment available in German only).
---
Come and see what computer science is all about!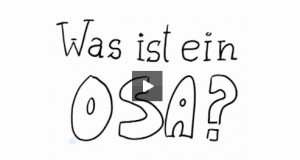 Is computer science the right subject for me? Try the University of Freiburg's Online Self Assessment (OSA) (German only) or, better yet, come to one of the informative events for prospective undergraduates (also German only) offered by the Faculty of Engineering.
---
Application
There are different ways to apply as a student at the Department of Computer Science. These depend on the degree you are interested in:
Application for a bachelor's degree program
If you want to attend a bachelor's or a teacher training program, you should apply to the central University of Freiburg's Admissions Office. You can find all the necessary information on the University's website.
Application for a master's degree program
When applying for a master's degree program, you should apply directly to the Faculty of Engineering. We provide information on how to apply under the information for each program of study. Here is a list of the programs we offer. There is also an FAQ website with further information about our Master application process available.
---
Academic Advising
If you have any questions, you can always contact our Academic Advising Office.